The Executive Council oversees all activity within RPC and is integral to the smooth running of RPC. For the 2020-2021 school year, the Council consists of six positions and is filled by six members.
---
President: Samantha McClendon
Samantha is a senior (class of 2021) from Martel College majoring in Bioengineering. She has been involved in RPC as a NOA committee member, Socials Co-Chair, Internal Vice President and is excited to serve as President for 2020-2021! She loves to see events come to life for students all across campus to enjoy and can't wait to make more memories this year. In her free time, she enjoys listening to music, hanging out with friends, traveling, and memorizing song lyrics. Her favorite RPC event is the annual gingerbread competition because that's where she's truly seen the most unconventional wisdom Rice students have to offer!
The President is responsible for overseeing RPC as a whole, ensuring that all committees and events are run smoothly, efficiently, and most importantly, successfully. The President elects the Executive Council, working with them to select co-chairs and establish the budget, sets the agenda for and runs Exec and General meetings, and serves as the primary spokesperson and main point of contact for the organization. The President also helps the Executive Council set organization-wide, committee, and personal goals for the year and works with them throughout the year to ensure those goals are reached.
---
Internal Vice President (IVP): Divya Jain
Divya is a junior at Will Rice College double majoring in History and Kinesiology. This will be Divya's third year in RPC, previously serving as the Director of College Relations (DCR) and the Will Rice RPC College Representative. As IVP, she hopes to improve committee cohesion and inter-committee bonding to enhance the RPC member experience. Outside of RPC, Divya is a head RHA and At-Large Representative at Will Rice and serves as a campus tour guide. In her free time, you'll probably find Divya glued to her laptop watching the 'stros or out on the powderpuff field repping Will Rice. Her favorite RPC event is Gingerbread Building Competition because it was a fun bonding activity she did with her O-Week family her freshman year!

The Internal Vice President maintains organization and cohesion within RPC. The IVP plans retreats and retention events, and also handles minutes and attendance tasks. The IVP gets to know every single member in RPC, and serves to help to personalize their experience and to foster an environment where members can affect change. In this way, the IVP works to ensure that RPC is not only planning great events for the student body, but that its members are also building relationships and having fun along the way. RPC truly is a student-led and student-run organization. The IVP is responsible for giving our members the support they need, and for showing our appreciation for all their hard work by giving them a memorable experience!
---
Social Vice President (SVP): Anney Tuo
Anney is a junior from Martel College majoring in Neuroscience and History and minoring in Biochemistry. This will be her third year in RPC, having previously served as Publicity Co-chair and a publicity committee member. As SVP, she is excited to get to know RPC members and help them feel welcome and included. Outside of RPC, she enjoys doing neuro research and going on boba runs with her friends. Her favorite RPC event is the annual Gingerbread-Building Competition (go NOA!).
The Social Vice President is mainly responsible for fostering camaraderie and promoting morale within RPC members through retention events, general body meetings (GBMs), retreats, and RPC-specific social events. To do this, the SVP closely coordinates with the IVP to organize GBMs and retreats to make sure that these events are not only organized and cohesive but also fun and enjoyable for all RPC members. The overall unity of RPC as a club is extremely important, and the SVP is always here to make sure that members feel included and that they are an integral part of RPC and the amazing things it does around campus. Because they are!
---
External Vice President (EVP): Joycelyn Yiu
Joycelyn is a senior from Martel College majoring in biochemistry and neuroscience. She likes to watch comedy TV shows, taste test cooking experiments, take pictures of action sequences, and read about machine learning in her free time. Her favorite RPC events are The Fall and Spring Study Breaks (organized by the Traditions Committee). The events encourage students to take the time to relax and embrace their inner "chill" before diving into finals week.
The External Vice President acts as the main intermediary between RPC and other groups/organizations across campus, including the SA, Homecoming Committee, and each of the residential college's socials committee heads/directors. The EVP's job is to ensure that RPC's campus-wide goals are being met. In addition, the EVP also helps facilitate the scheduling and planning of college events so that conflicts are kept to a minimum.
---
Director of College Relations (DCR): Ashwini Bandi
Ashwini is a junior at Brown majoring in BioSciences with a concentration in Cell Biology and Genetics. This is Ashwini's third year in RPC, first as a Design committee member, then as a Design co-chair, and now as Director of College Relations. In her free time, she loves to explore new restaurants and hang out with her friends! Her favorite RPC event was the Acrylic Paint Pour that NOA and Design collaborated on, because that was the first event she helped plan!
The Director of College Relations (DCR) ensures that RPC has a devoted and competent body of college representatives that are enthusiastic and informed about all RPC events so that each member of the undergraduate community has a chance to know about and attend the events that RPC hosts. The DCR is also required to make sure that the college reps are gaining feedback from their colleges, both positive and negative in order to add to the growth of RPC. The DCR also acts as an executive liaison for not only the college representatives, but also for two RPC committees, Publicity and Design.
---
Treasurer: Shreya Menon
Shreya Menon is a junior from Lovett majoring in Civil and Environmental Engineering. In her free time, you can find her listening to music and exploring Houston with her friends. Her favorite RPC event is the gingerbread house competition because who doesn't love candy and Christmas!!
The Treasurer oversees the financial aspects in RPC that include monetary planning and budgeting, fiscal reporting, and funding. In addition, this year the Treasurer will be working closely with both the Traditions and Night Owl Antics Committees.
---
Staff Advisor: Petre Freeman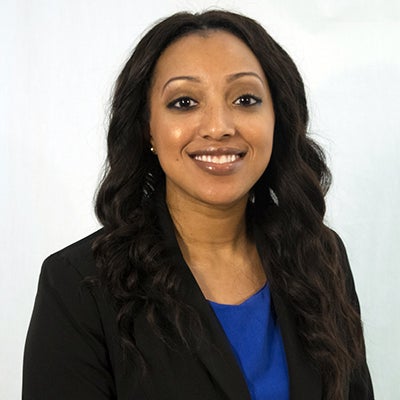 The Staff Advisor supports RPC in all its endeavors. The Staff Advisor meets with each Executive Council member on a weekly basis and committee co-chairs on a bi-weekly basis. RPC is a completely student run organization and the Staff Advisor is here to provide guidance and feedback as the students are making goals and planning their awesome events!